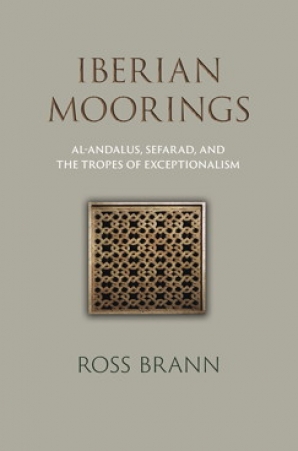 Iberian Moorings
Al-Andalus, Sefarad, and the Tropes of Exceptionalism
The Middle Ages Series
Published by: University of Pennsylvania Press, Inc.
240 pages, 152.00 x 229.00 x 0.00 mm
ISBN: 9780812252880
Published: May 2021
£40.00
Buy
To Christians the Iberian Peninsula was Hispania, to Muslims al-Andalus, and to Jews Sefarad. As much as these were all names given to the same real place, the names also constituted ideas, and like all ideas, they have histories of their own. To some, al-Andalus and Sefarad were the subjects of conventional expressions of attachment to and pride in homeland of the universal sort displayed in other Islamic lands and Jewish communities; but other Muslim and Jewish political, literary, and religious actors variously developed the notion that al-Andalus or Sefarad, its inhabitants, and their culture were exceptional and destined to play a central role in the history of their peoples.
In Iberian Moorings Ross Brann traces how al-Andalus and Sefarad were invested with special political, cultural, and historical significance across the Middle Ages. This is the first work to analyze the tropes of Andalusi and Sefardi exceptionalism in comparative perspective. Brann focuses on the social power of these tropes in Andalusi Islamic and Sefardi Jewish cultures from the tenth through the twelfth century and reflects on their enduring influence and its expressions in scholarship, literature, and film down to the present day.